The DEA Is Ruining the Most Effective Opioid Addiction Treatments
Martin Njoku never imagined his decision to dispense buprenorphine—a medication used to treat opioid addiction—would be the death knell to his career as a pharmacist.
But that's exactly what he said happened after the Drug Enforcement Administration issued him an immediate suspension order in August 2019, after showing up for a surprise inspection the year before.
The order, issued on the grounds of an "imminent danger to public health or safety," meant that Njoku could no longer fill prescriptions for controlled substances. Despite having two judges rule in his favor, with one saying the DEA "has not pointed to a single instance of violation of the law," Njoku said he had to shut down both of his West Virginia pharmacies because he lost lucrative contracts from insurance companies.
"It cost me my business and ruined my whole entire life," Njoku, 63, told VICE News. "For 40 years I have worked hard. Now I have nothing, thanks to the DEA."
Njoku, whose situation was highlighted in a recent story by Kaiser Health News, said he began filling buprenorphine prescriptions after customers from neighboring counties—displaced by flooding—called to say they couldn't get it elsewhere.
Martin Njoku said he was trying to help people with opioid use disorder when the DEA raided him. Photo submitted
To him, it was no different than dispensing medicine for heart disease or diabetes. But he said the message the DEA is sending by raiding pharmacies like his is "clear."
"They don't want you to take care of people with an opioid addiction," he said. "In my opinion, they want to see these guys on the street dead with fentanyl."
A DEA spokesperson did not comment on the order against Njoku but said the agency is committed to helping "those who are harmed by drug trafficking."
"In this spirit, DEA is committed to doing all it can to expand access to medically-assisted treatment to help those suffering from substance use disorder," they said.
Njoku's situation illustrates just one of many ways access to buprenorphine and methadone—known as opioid agonist treatment—is limited, in spite of the fact that both drugs reduce illicit opioid use, the risk of overdose, and disease transmission. According to Pew, 1.6 million Americans had opioid use disorder in 2019 but only 18 percent of them were able to access buprenorphine, methadone, or naltrexone. One study from the National Institutes of Health looked at 17,568 people in Massachusetts who received either methadone or buprenorphine after a non-fatal overdose and found the medications reduced deaths by 59 percent and 38 percent respectively.
Though some of the regulations around opioid agonist treatment have loosened as a result of the pandemic, doctors, academics, and patients who spoke to VICE News painted a picture of a heavily stigmatized and overly bureaucratic system that is nowhere near serving demand.
In the context of an overdose crisis that killed 100,000 people in the first year of the pandemic—a historical high—experts say it's unacceptable that access to these drugs is so limited.
"It's criminal, during a time of crisis to have life-saving medication and to have those medication options be so tightly restricted," said Leo Beletsky, a professor of law and health sciences at Northeastern University. "These restrictions are killing people, and the agency in charge of regulating access is not a health care agency; it's a law enforcement agency."
The DEA did not respond to a list of questions from VICE News about its approach to regulating opioid agonist treatment.
The DEA is in charge of regulating both methadone and buprenorphine, ostensibly to prevent them from being diverted into the black market or misused. (Because buprenorphine is a partial opioid agonist, it causes less euphoria than other opioids, making it less susceptible to misuse; it also has a lower overdose risk than methadone, which is more likely to cause overdoses when someone is starting treatment or when mixed with other drugs.)
Doctors who want to prescribe buprenorphine need to apply for a special waiver from the DEA, while methadone clinics need to be registered with the law enforcement agency.
One of the main issues surrounding buprenorphine, most commonly sold under the brand names Suboxone or Subutex, is that many doctors and pharmacists are worried about being subject to intense DEA scrutiny or raids. According to the Substance Abuse and Mental Health Services Administration, only around 7 percent of practitioners have obtained the waiver required to treat the maximum patient load of 275 people. Finding a clinician or a pharmacy that has it is even more difficult in rural areas.
"We're all basically monitored by the DEA in order to be able to prescribe a controlled medication," said Dr. Payel Roy, assistant professor of medicine and clinical director of the Addiction Medicine Consult Service at the University of Pittsburgh.
People prescribing buprenorphine also have to complete a course if they want to treat more than 30 patients.
"It makes it seem like you need specialty training in order to prescribe buprenorphine, even though it's a safer medication than other opioids that we all are prescribing," Roy said.
Roy said medication-assisted treatment for opioid use disorder is heavily stigmatized—particularly for those on methadone.
Patients who manage their opioid withdrawal with either methadone or buprenorphine often can't find a rehab that will accept them, she said. Some clinics fear they might sell them to other rehab clients, while others believe abstinence is the only form of real recovery. It can also be disruptive—they don't want clients to come and go if they have to pick up their medication daily (which is often the case with methadone).
It's a scenario that turned into a tragedy for Jennifer Hornak's family.
As he was finishing up his second stint in rehab for fentanyl addiction in June 2020, Hornak's son, Quincie Berry, began looking for a halfway house in Daytona, Florida. But the 31-year-old couldn't find one that would accept him while he was taking buprenorphine.
So his rehab weaned him off of it, but he relapsed—particularly dangerous because of fentanyl's potency and the fact that his opioid tolerance may have been significantly lower at the time.
"Quincie was dead 27 days later," Hornak told VICE News. He had fentanyl, cocaine, meth, and the animal tranquilizer xylazine in his system.
Hornak believes if her son had found a halfway house that supported buprenorphine as a treatment for his opioid use disorder, he would still be alive. "These recovery residences didn't want to deal with people that were on buprenorphine."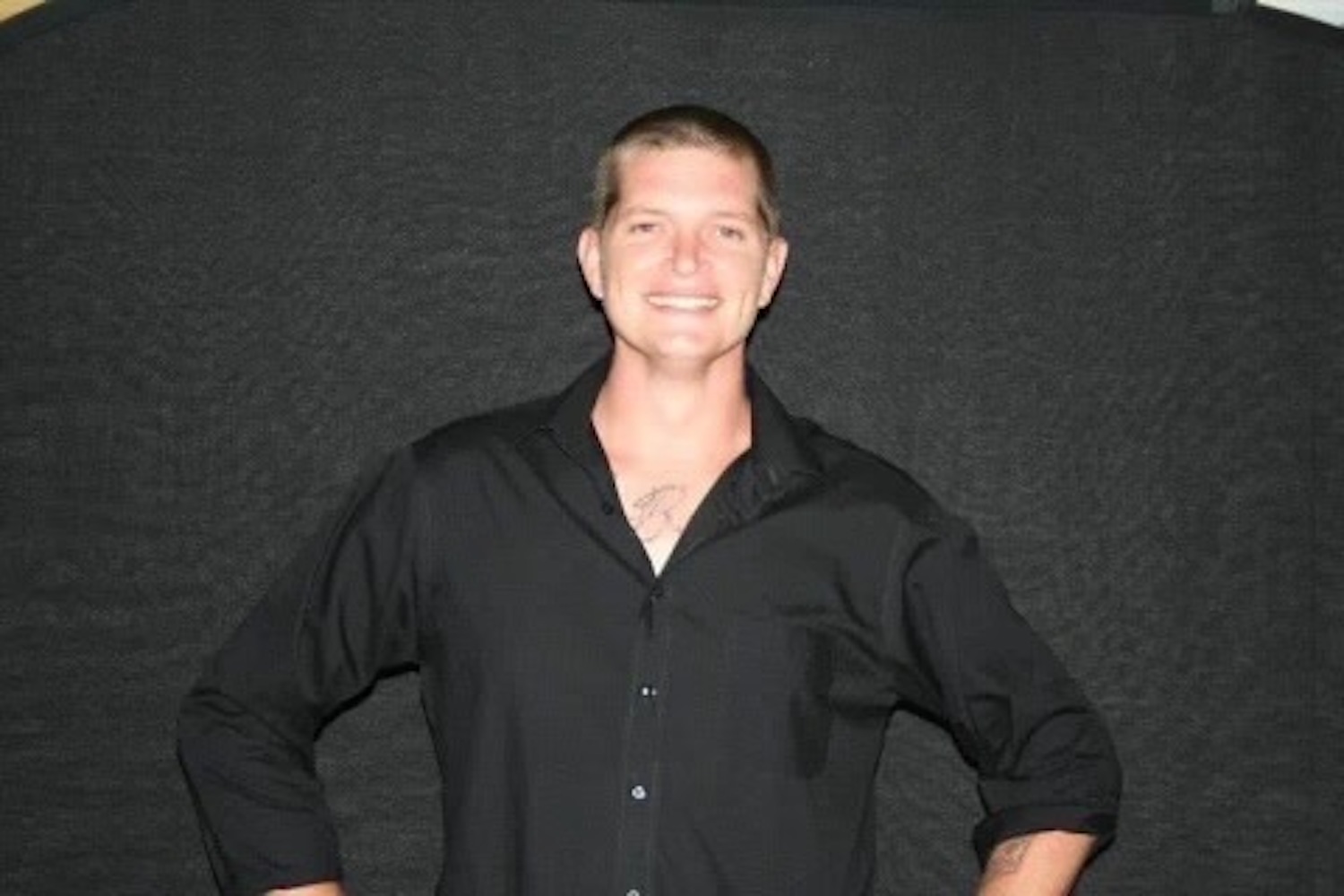 Quincie Berry died after weaning off buprenorphine. Photo submitted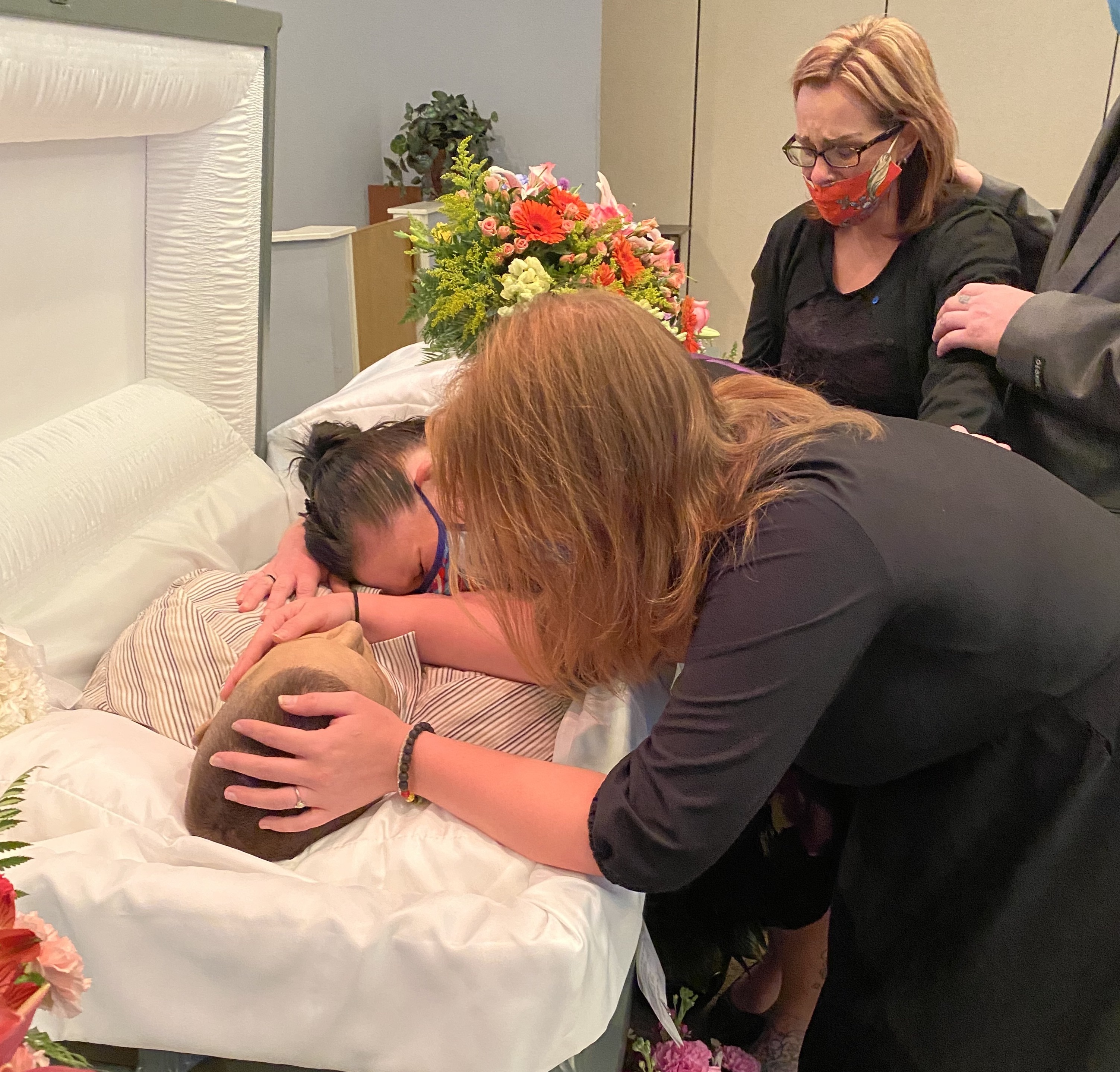 Berry's mother Jennifer Hornak says medication-assisted treatment is stigmatized. Photo submitted
She said medication-assisted treatment for addiction is heavily stigmatized, in part because of the DEA's heavy-handed approach to regulation.

"They don't understand that this medication is not just a medication for detox. It's a medication for the rest of your life if you need it," she said.
Over the last year, the DEA and the federal government loosened up some of the rules around methadone and buprenorphine, allowing for the expansion of mobile methadone van clinics and take-home doses of a month's supply of methadone, for instance. There's a more streamlined process for DEA-registered health practitioners looking to prescribe buprenorphine, and patients who can see their doctors via telemedicine to get a prescription.
In November, Pittsburgh became the third city in the U.S. to allow paramedics to administer buprenorphine to people experiencing withdrawal from opioids outside of a hospital setting.
But harm-reduction advocates say these changes aren't happening fast enough to keep up with the pace of overdose deaths.
For David Frank, the goal of starting methadone was never abstinence. A medical sociologist at New York University, Frank started using methadone nearly 20 years ago when his opioid addiction made his life "impossible."
"You run out of money; you're having to commit crimes every day," Frank told VICE News. "You're always trying to stay one step ahead of being dope sick."
After he began using methadone regularly, he said his life began to stabilize.
"I went to school because I was not happy with the way methadone was talked about by researchers, by academics."
Methadone for opioid use disorder must be obtained in standalone clinics—it can't be prescribed by a doctor and dispensed through a pharmacy. Clients generally have to show up daily to get doses. The clinics began to expand in a significant way in the 1970s, but were—and still are—stigmatized and seen as undesirable in many communities.

Frank considers himself lucky because his clinic allows him to take home a 28-day supply at once. Even when he lived in Chicago, he said his clinic was on the street he lived on. "There's no way I would have been able to get a PhD or do any of the things I've done," he said, if he had had to frequent a methadone clinic.
"They make it almost more difficult to be at a methadone clinic than it is to get your opioids from the street."
With fentanyl and other synthetic drugs increasingly replacing heroin, the street supply of drugs has never been more volatile.
"The DEA plays this dual role, which is enforcement on the illicit supply side and then regulating the pharmaceutical access and treatment access. And they really have completely bungled both of those realms of regulation," said Beletsky.
"The supply continues to proliferate and there's increasingly more toxic illicit supply. While their efforts on the regulation of legal supply have been abysmal and have done far more harm than good because they've pushed a lot of people from the legal channels into illegal channels."
Follow Manisha Krishnan on Twitter.
#DmtDaily
News
via https://www.DMT.NEWS
Manisha Krishnan, Khareem Sudlow