zaha hadid's al wakrah stadium opens in qatar ahead of 2022 world cup
DMT.NEWS #blogger
qatar's 'al wakrah' stadium — the 2022 world cup venue designed by the late zaha hadid — has been inaugurated. on may 16, 2019, the arena hosted the the amir cup final, with local authorities reporting that all tickets inside the 40,000-seat stadium had been sold. the venue, which will host games up to the soccer tournament's quarter-final stage, was first unveiled back in 2013 with construction getting underway the following year.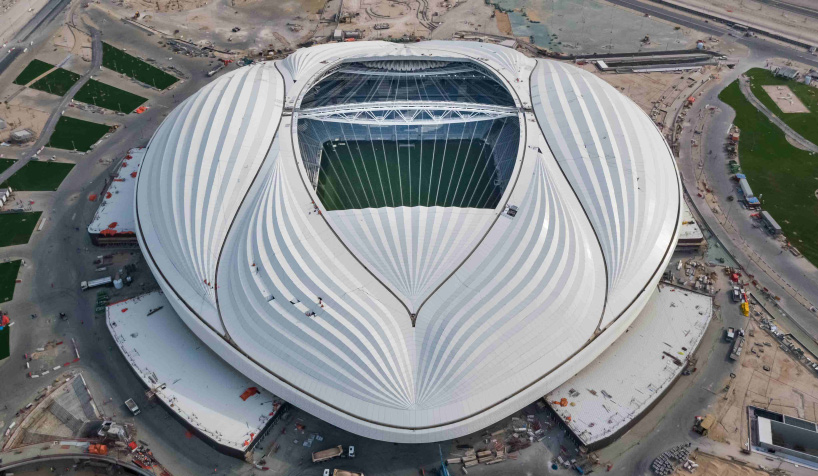 all images and video courtesy of supreme committee for delivery & legacy
located in one of qatar's oldest continuously inhabited areas, the zaha hadid-designed venue has been described as 'an extraordinary stadium for an adventurous city'. the supreme committee for delivery & legacy (SC) — the organization responsible for delivering the stadiums and infrastructure for the 2022 FIFA world cup — also promise that 'supporters will also find plenty to do before and after matches, whether it's taking a stroll along the waterfront, buying unique local wares at the souq, or discovering the area's rich history at a museum.'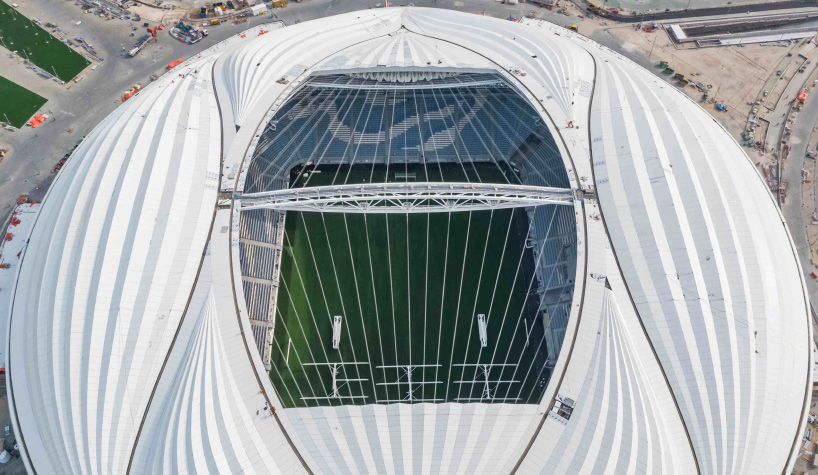 the design was inspired by the sails of traditional dhow boats
the stadium's fully retractable roof means that it can be used all-year-round. it also features technology that is capable of cooling the spectator areas to 18°C (64°F) and the field of play to 20°C (68°F). after the world cup, the stadium's capacity will be reduced to 20,000 thanks to its modular construction, with the excess seats being donated to sporting projects overseas. the stadium will then become the home of local team al-wakrah sports club.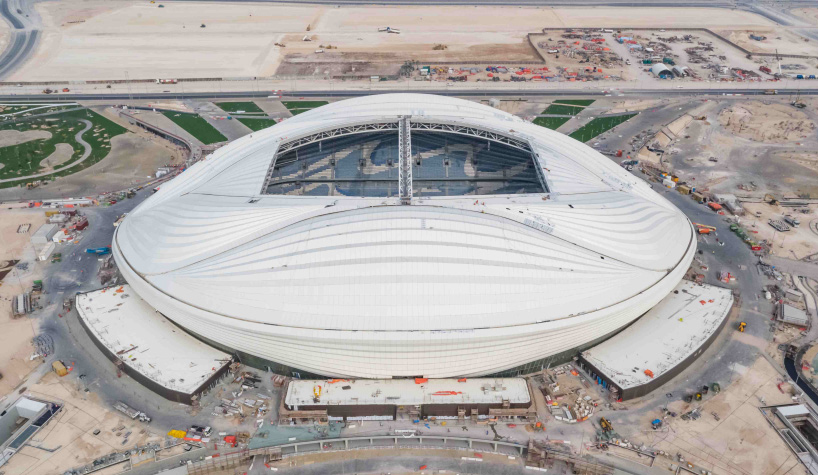 the arena has a fully retractable roof
zaha hadid's design is inspired by the sails of traditional dhow boats and aims to highlight the region's traditional industries, including fishing and pearling. 'we wanted to respond to the client's brief, which was to do something which resonated with al wakrah, so we started by looking at the dhow,' says jim heverin, director, zaha hadid architects, who worked extensively on the original design concept. 'we didn't want to literally blow up a dhow boat so we looked at abstracting it in order to create something dynamic and organic – something that has multiple interpretations.'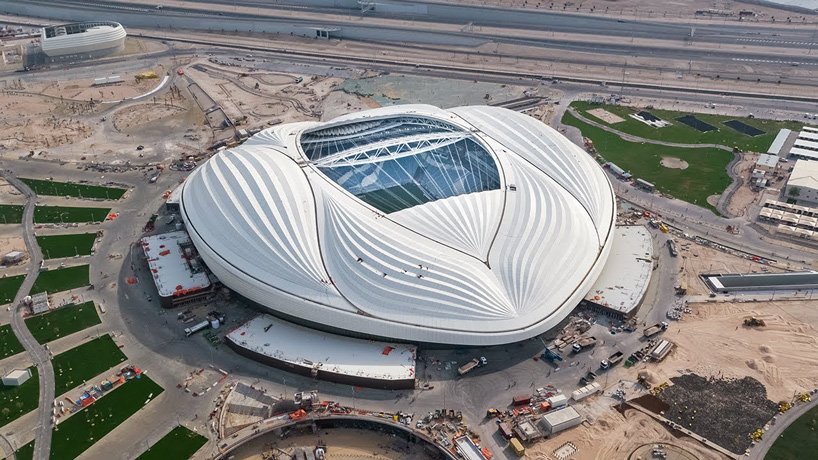 the stadium opened with a total capacity of 40,000 seats
'zaha would have loved it,' heverin continues in an interview with the SC. 'she wasn't really into sport but she loved the spectacle, she loved the glamour and culturally she loved the fact that her part of the world was going to host such a massive event and be part of it. when we participated in london 2012 [by designing the aquatics centre], zaha was really keen to get tickets and enjoy the experience as a spectator, and she would have been the same for football.' see designboom previous coverage of the project here.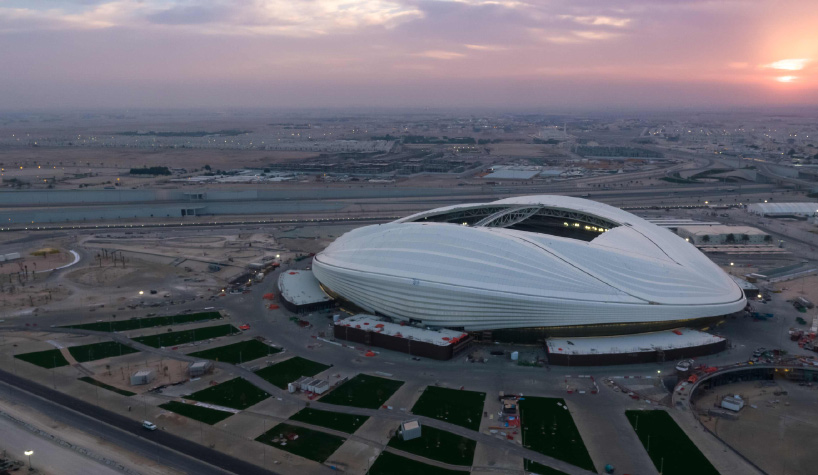 'al wakrah' stadium was inaugurated on may 16, 2019
project info:
architect: zaha hadid architects
client: supreme committee for delivery & legacy
location: al wakrah, qatar
status: complete as of may 2019
philip stevens I designboom
may 16, 2019
via DMT.NEWS, philip stevens I designboom, Khareem Sudlow